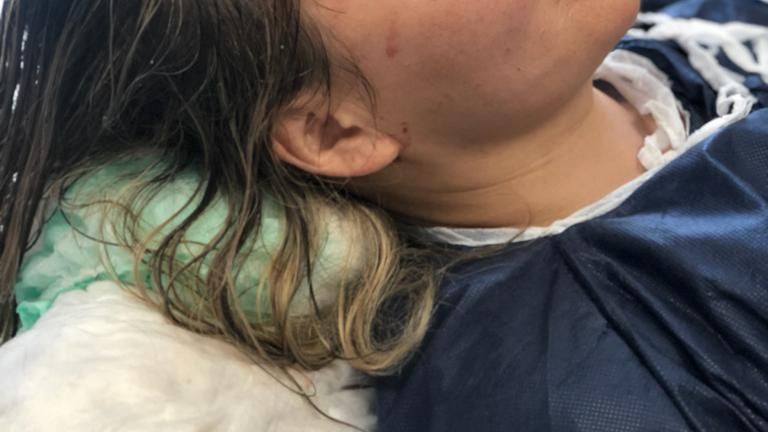 Are you tired of dealing with hair loss and thinning? Are you longing to regain your self-assurance and restore a full head of hair?
Look no further than Miracle Hair Clinic Turkey, a specialized provider of high-quality female hair transplant treatments. Our facilities are equipped with state-of-the-art technology, staffed by experienced medical professionals, and committed to ensuring patient satisfaction.
We are dedicated to helping you achieve natural-looking, long-lasting results.
Let us introduce you to the world of hair transplant in Turkey, including procedures such as FUE hair transplant, DHI hair transplant, and more.
Why Choose Miracle Hair Clinic Turkey?
Expertise in Female Hair Transplant: At Miracle Hair Clinic Turkey, we recognize that hair loss affects both men and women. Our highly skilled and extensively trained medical professionals possess significant expertise in performing female hair transplant procedures. We customize our approach to meet the unique needs and expectations of our female patients, guaranteeing natural-looking results and a comfortable treatment experience.
Cutting-Edge Technology: We take pride in remaining at the forefront of hair transplant techniques and technology. Our clinic is equipped with the latest advancements in the field, enabling us to provide the most effective and innovative treatments available. By combining advanced technology with the artistic skills of our medical team, we deliver exceptional results that surpass your expectations.
Skilled Medical Team: Our devoted team of medical professionals comprises board-certified surgeons, experienced technicians, and caring support staff. Each team member is dedicated to delivering personalized care and attention to every patient. We understand that your hair transplant journey is unique, and we are here to guide you through the process, address your concerns, and ensure your comfort throughout your stay in Turkey.
Female Hair Transplant in Turkey: A Solution for Hair Loss
Hair loss in women can be caused by a variety of factors, including genetics, hormonal changes, stress, medical conditions, and more.
Whatever the cause, it can have a significant impact on a woman's self-esteem and quality of life. Female hair transplant in Turkey offers a viable solution for women seeking to restore their hairline, add density to thinning areas, and achieve a natural-looking result.
Follicular Unit Extraction (FUE) Hair Transplant: FUE hair transplant is a minimally invasive procedure that involves extracting individual hair follicles from the donor area (usually the back of the head) and transplanting them into the recipient area. This technique ensures minimal scarring, faster recovery, and natural-looking results. At Miracle Hair Clinic Turkey, we employ advanced FUE techniques to deliver exceptional outcomes for our female patients.
Direct Hair Implantation (DHI) Hair Transplant: DHI hair transplant is an innovative hair restoration technique that provides a gentle and precise way to transplant hair follicles. With DHI, hair follicles are extracted and implanted using a specialized pen-like device, known as a Choi implanter. This method allows for more control over the angle, depth, and direction of hair growth, resulting in a more natural-looking hairline.
Personalized Treatment Plans: At Miracle Hair Clinic Turkey, we understand that each patient's hair loss is unique. During your initial consultation, our experts will conduct a comprehensive evaluation to determine the underlying causes of your hair loss and design a personalized treatment plan tailored to your needs. We take into consideration factors such as the extent of hair loss, hair density, donor hair availability, and your aesthetic goals to provide you with the most effective solution.
Safe and Comfortable Environment: We prioritize patient safety and comfort throughout the entire hair transplant process. Our clinic adheres to strict medical standards, ensuring sterile conditions and utilizing advanced techniques to minimize discomfort and promote a smooth recovery. We offer a warm and welcoming environment where you can relax and feel at ease during your stay in Turkey. Our friendly staff will be by your side, providing support and guidance from the moment you arrive until your departure.