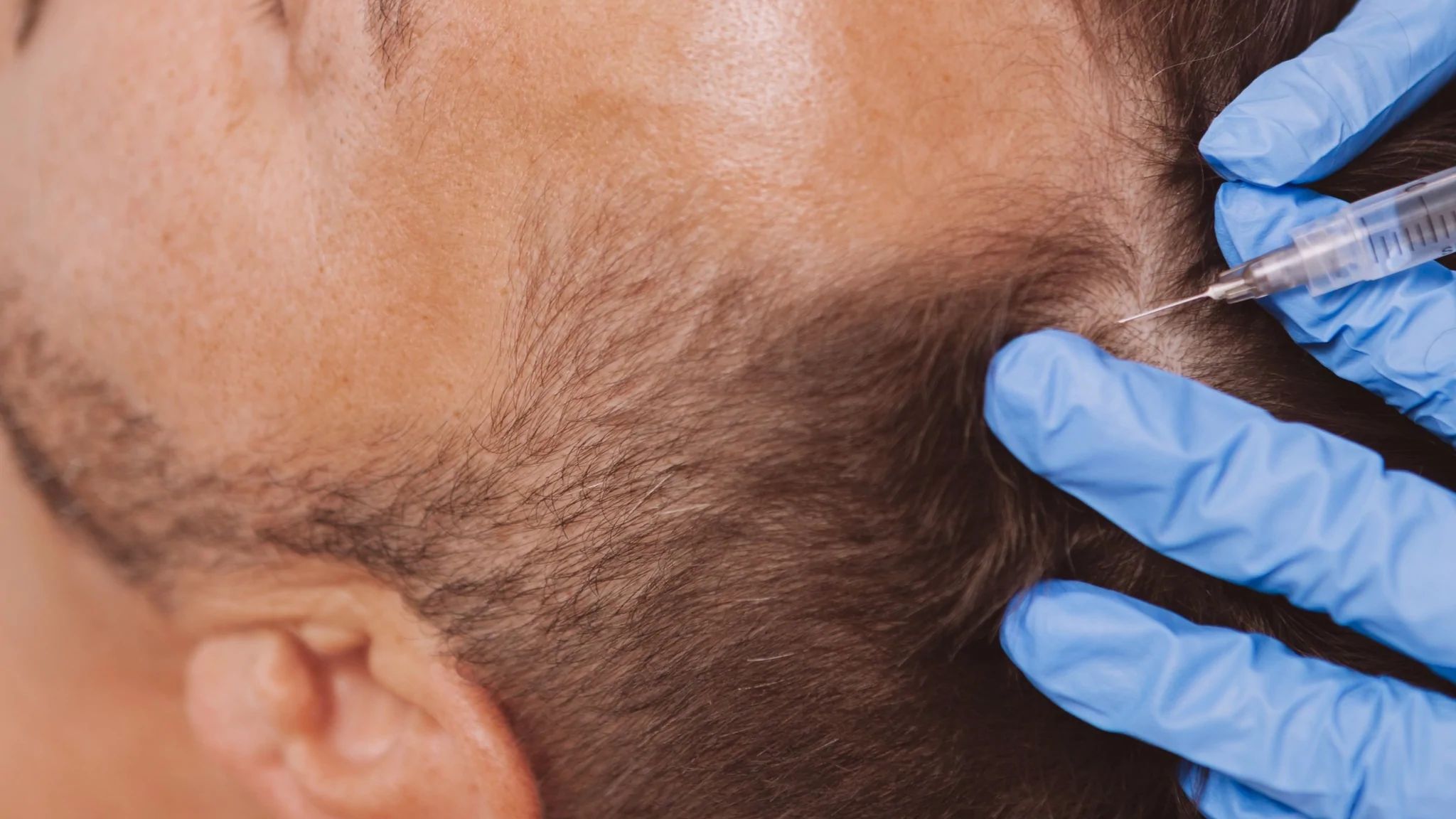 Many people, not only in Turkey, but all over the world, regard hair transplantation as a highly effective procedure. Hair transplantation techniques have come a long way since they were first used. The fue hair transplantation procedure involves the use of cutting-edge technology. As a result, the new generation hair transplant technology offers patients suffering from severe hair loss a permanent solution to their hair loss problem.
You are aware of the negative effects losing your hair can have on your quality of life if you are one of the 85% of men or 40% of women who are suffering from it. Losing your hair can impact your confidence, emotions, and social life in addition to lowering your sense of self-worth.
Use of Hair Follicles
The patient's own hair follicles are utilized in the hair transplant procedure. Since the grafts are derived from their own cells, the success rate of hair transplantation is excellent. No allergic risk exists. The pace at which hair sticks to the skin is likewise very high.
Consequently, very effective hair transplant procedures are carried out. The patient's hair grows back after surgery in a healthy manner. The patient's thick hair grows back. Today's hair transplant surgical procedures are carried out in incredibly cozy and sterile settings. As a result, Turkey ranks among the top nations for hair transplant procedures in the context of medical tourism.
FUE Hair Transplant
Hair grafts known as follicular unit extraction (FUE) entail removing individual hair follicles from your skin and implanting them in a different location, typically on the head. An appearance of a thicker and fuller hairline is the end outcome. This kind of hair transplant was created to take the role of conventional follicular unit transplantation (FUT) methods, which include removing a section of scalp or skin and grafting it into a different location.
Follicular unit extraction can lead to a thicker, more natural-looking hairline, hence it has become more commonly accepted and popular than FUT. When using FUE, it's common for transplanted hair to not match the surrounding hair exactly. FUE hair transplants also lessen the likelihood of scarring.
The scalp is harvested one follicular unit at a time during FUE hair transplantation. Your doctor can harvest hair from the donor region while leaving the area with less obvious thinning since the hair follicles are plucked in an arbitrary manner. Hair is extracted via small circular incisions on the scalp while using Follicular Unit Extraction (FUE).
Technology For FUE Hair Transplantation
One of the most modern, cutting-edge treatments is fue hair transplantation. Hair transplantation therapies have a remarkably high success rate. Also shorter than the others is the recovery time. In recent years, it has gained favor with both doctors and patients. Plastic surgeons or dermatologists with specialized training do fue hair transplants in an operating room setting. The surgeon who will conduct the hair transplant must be a specialist and has plenty of experience in this area.
What Benefits Come with the Fue Hair Transplant Technique?
The fue hair transplanting method provides a lot of benefits. First off, no stitches are used in the process. There is no scar because the scalp is not punctured. Without delay, hair grafts are transplanted to the area to be transferred from the donor location. After the procedure, the recovery time is substantially shorter than with other treatments. The permanently transplanted hair begins to grow after six months, and the Fue hair transplant process has a growth rate of over 90%. One of the main benefits of the Fue hair transplant procedure is this.
The significance of the frontal hairline in the Fue hair transplant technique
Using modern equipment today requires the use of fue method. Prior to using the Fue hair transplant process, it is planned how to identify the hairline that will be replaced.
Where the hairline is placed, there should be an increase in hair density. Therefore, precisely identifying the hair growth lines is crucial. In this regard, it is crucial that it be carried out by qualified medical professionals such as plastic surgeons.
At the design stage, it is decided how it will look, where to start, and how dense each area will be. Fue hair transplant surgery is therefore a crucial procedure that demands accuracy.
6 Benefits of Fue Hair Transplant
1- Almost no scarring. We obtain great results without shaving off significant sections of hair that create visible scars. With this method, we can transfer specific hair follicles, giving you a thicker head of hair without the noticeable linear scars that traditional hair transplant procedures leave behind.
2- Lesser pains. FUE causes less pain than traditional hair transplants, which frequently resulted in substantial discomfort while your scalp recovered after the removal of big strips. In order to keep you comfortable throughout the procedure, our doctor numbs your scalp with long-lasting anesthetics.
3- Improved outcomes due to healthier hair. As opposed to the "strip" method of hair transplantation, which delivers a graft survival percentage of just 75%, FUE offers a graft survival rate of 90–95%. This indicates that you receive a fuller, thicker head of hair using FUE. Additionally, while your scalp heals, you get to experience more healthy hair because there is less harm to your hair follicles.
4- Infection risk is lower. In general, hair transplants are incredibly safe. However, a postoperative infection at the donor or graft site is a risk with the "strip" technique. Less than 1% of patients who receive FUE experience any signs of infection, making it much less likely than with conventional therapies.
5- There is no need for general anesthesia. Our team of skilled grafting professionals can handle your surgery in our cutting-edge office using a FUE hair transplant. Furthermore, because this percutaneous therapy doesn't call for general anesthesia, you can go home when treatment is done. To and from your appointment, you can even drive yourself.
6- Quickest recovery time possible. You will have the quickest recovery from a hair transplant with dependable and efficient FUE. In one to two days, you should be able to resume most of your regular daily activities. After a week, you'll be back to your regular routine save for adhering to the after-treatment washing and care guidelines as your scalp recovers and the transplanted hair grows.
Contact us for Fue Hair Transplant in Turkey.