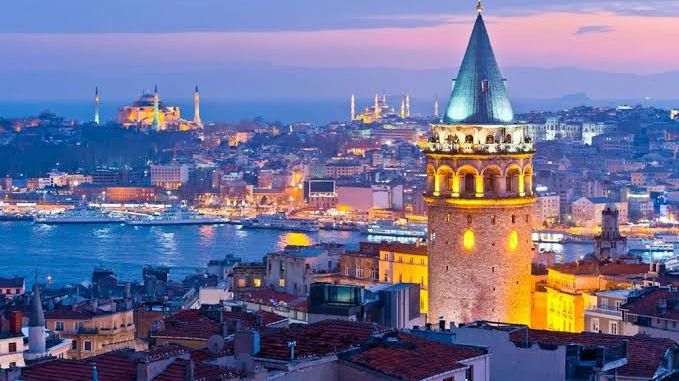 Both sexes, at any age, might experience hair loss problems. Hair transplantation is a surgical operation in which hair follicles are moved from one area of the body to another. The desire to change one's appearance through hair transplantation is on the rise among the balding population.
Turkey is the greatest place in the world to have a hair transplant. Those who work at Turkey's hair transplant facilities have extensive training and experience in hair transplant surgery. Why? Because Turkey is home to some of the world's best doctors and its medical facilities are among the best in the world.
Turkey is working hard to overtake its competitors as the world leader in hair transplants. Turkey is a popular destination for hair transplants for numerous reasons. Turkey is a popular choice because of its low prices and high-quality hair transplantation packages. The extraordinary warmth and welcome you'll receive in Turkey is another reason why visitors love this country. It's a great opportunity to learn about the region's rich history, indulge in some delectable cuisine, and get your hair professionally transplanted.
Reasons behind choosing Turkey for hair transplantation services
Read on to find out why Turkey is the best option for hair transplant procedures. A brief summary was provided up there; the finer points follow.
Cost-effective Treatment
One of the most well-liked treatments for balding is surgical hair restoration, sometimes known as a hair transplant. But, how much does it cost, exactly? Can a reasonable price be expected? We break down the price of hair transplantation in Turkey and what it covers here. Keep in mind that Turkey offers the best deals in the market.
Packages (airfare + hotel) cost anywhere from $2,200 to $7,500, which is significantly less than similar procedures in Europe and the United States. Packages for the FUE technique can be found in Europe and the United States for anywhere between $7,000 and $25,000, respectively.
This means that the greatest cost of a hair transplant in Turkey is equivalent to the lowest cost in Europe or the United States. Turkey is still budget-friendly, with two items available for $7,000 total. While just a small fraction of this number of countries provide hair transplant services, this quantity is standard in the United States. There is a wide range of prices in Turkey depending on factors like the number of grafts needed, the chosen procedure, and the location of the transplatation (clinic).
Advanced Treatment Options
The medical remedy for baldness is hair transplantation. Hair transplants are similar to other types of transplants in that they both require a donor (who can be anyone) and a recipient (who gets hair implants to cover up bald patches). Like the hair taken from the donor location, the new hair will be of the same quality. These procedures require the expertise of a specialized surgeon, and often only those with extensive training or experience should be considered.
Research shows that FUE hair transplant is the preferred technique among hair transplant surgeons in Turkey. It's because it won't create any discomfort to the patients. At this time of healing, there is minimal discomfort. No scarring occurs, and recovery time is decreased. No scalpels, staplers, or sutures are utilized throughout the surgical operation.
FUT is another hair transplantation method in which follicular units, along with their surrounding skin, are surgically taken from the donor region and transplanted one by one into the balding region of the patient.
Quality treatment in each aspect
One of the fastest-growing trends in the field of cosmetic surgery is hair transplantation. With the support of the country's top medical professionals, hair transplant surgery is now a real possibility in Turkey. Because of the high level of rivalry in every industry in the country, the medical industry is constantly striving to raise the bar. Because of studies of the area's state, new approaches have emerged, and more resources are now available.
As a result of increased competition among hospitals in Turkey, several of them now offer free airport shuttle service, free hotel stays, and even free plane tickets to attract patients.
Best Surgeons available in Turkey
Those who need surgery always research their potential surgeons to make sure they are qualified. Among all the various methods of enhancing one's appearance, hair transplantation is the most sought after in Turkey. As a result, there is now a larger pool of highly qualified, experienced surgeons. Hair transplant surgeons who have received proper training and experience can take use of cutting-edge medical equipment and procedures.
Waiting time doesn't bore you!
Well, unlike other developed countries, Turkey doesn't make you wait as they realize the inflow of patients and their need for treatment in time. They are many quality-service providing clinics (many of them are JCI-accredited) to manage the heavy client flow.
Turkey is approachable for neighboring countries
Turkey lies in the middle of European and Asian lands. Hence, people from both sides are attracted to the state, majorly individuals from the Middle East. As the demand increased, Turkey increased the number of service providers.
Great tourist attraction due to hospitality
Hair transplantation takes time, and recovery is a long process. You can't travel the next day. Hence, you need to stay and wait. According to the latest surveys, nearly thirty-seven million tourists are visiting Turkey, and 80% of them are visiting for surgical interventions. Turkey presents attractive tourist spots for them to relax in the recovery phase near nature. The hospitality nature of Turkey is very heart-warming and will help you recover faster.
The above mentioned are some reasons behind going for hair transplantation turkey. Above all is the cost-effectiveness factor and experience of the surgeons. You can't find these many good things for much less money in another country.
Conclusion
It's not surprising that hair transplantation has taken off in Turkey. Doctors and surgeons in Turkey have extensive experience treating hair loss, earning them a global reputation as some of the best in the world. Because of the high quality, extensive experience, and affordability of Turkey's hair transplant surgeons, many men travel there for their procedures. Such procedures boost a person's confidence and happiness. FUE (Follicular Unit Extraction) is the most popular hair transplant method among doctors.